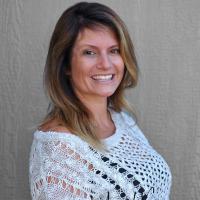 Sarah Ridgley
Hair stylist


change service provider
Please Take Note of Our new guidelines:
- All guests/Staff must wear masks during the duration of being in the salon
- We are unable to accommodate extra guests in the salon so please come to your appointment by yourself (No Children, Friends, Family or pets)
- When you arrive for your appointment please arrive on time and wait in your car or out front as we have removed our waiting area
- Use Hand sanitizer once you enter the salon (we will have it right at the front door)
- Minimize personal items brought into the salon to help limit contact on surfaces.
- We are unable to provide beverages & Snacks so bring a water or coffee with you If you wish to have something during your service.
We appreciate everyone respecting these guidelines and we cannot wait to see you!
Cancellation Policy
You receive a reminder text message 24 hours before your appointment, if you are unable to make it please either call or text to let me know as soon as you receive your reminder. If you do not show up for your appointment, or cancel within 24 hours you may be charged a no show/late cancellation fee or be required to leave a deposit in order to rebook another appointment.